House of Zada Lapis Lazuli Gemstone Pendant Necklace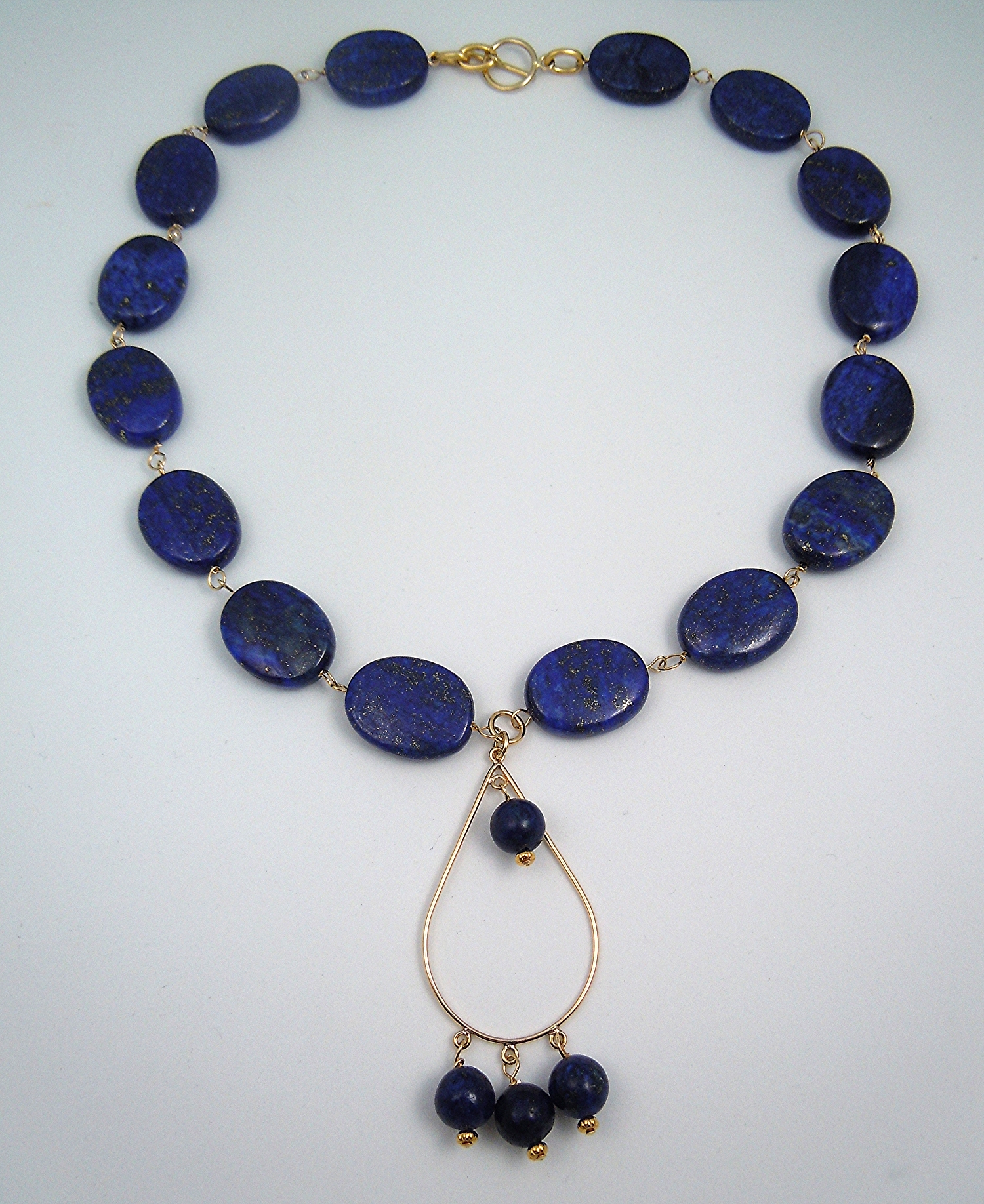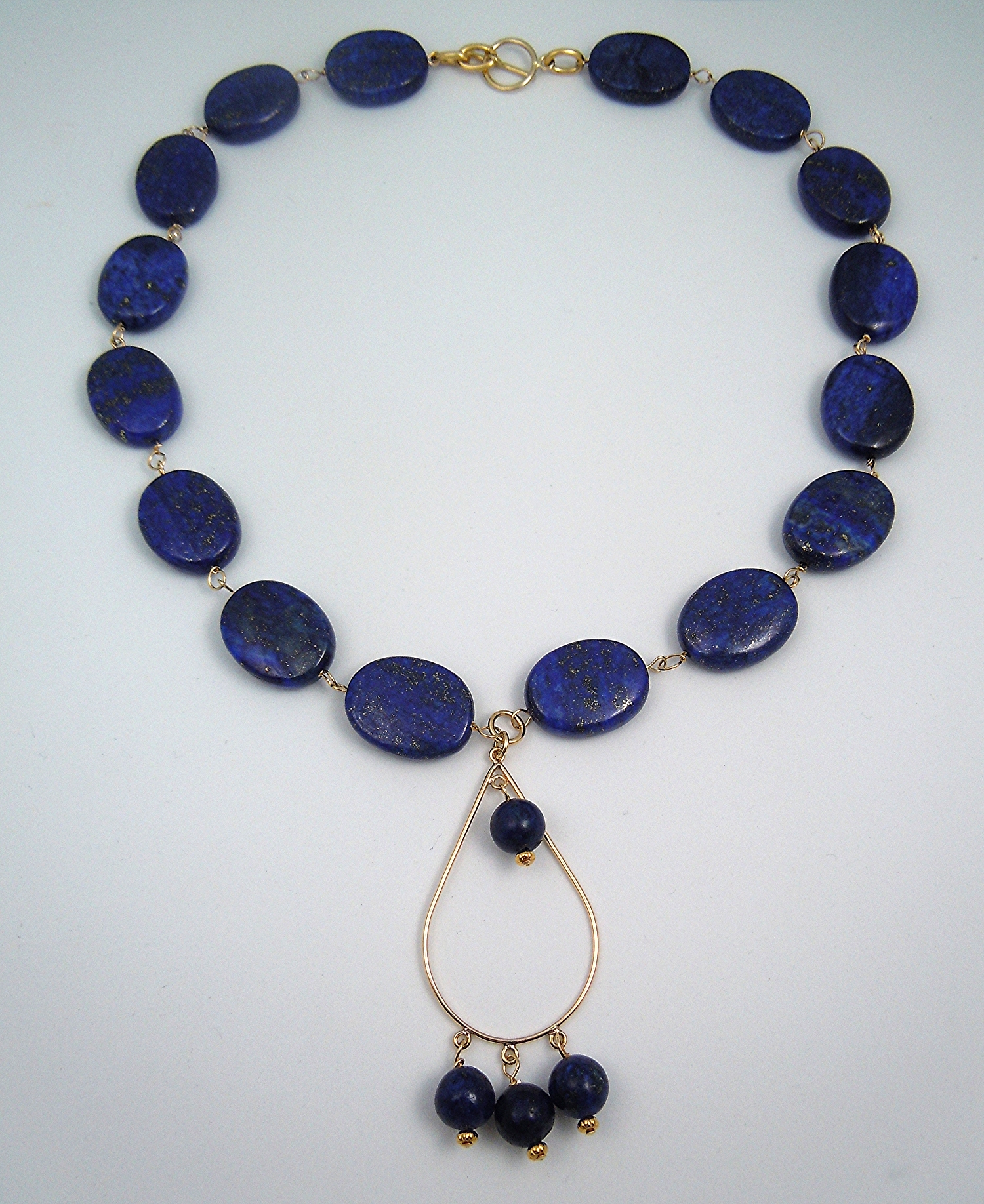 House of Zada Lapis Lazuli Gemstone Pendant Necklace
This lapis lazuli necklace brings out some of my Egyptian heritage at its best. With bold blue gemstones to wrap around the neckline and a a drop to add the perfect flare, this is a great piece to wear with practically anything. Even Harper's BAZAAR loved it!
Materials:
-14kt gold filled toggle clasp and links
-14kt gold filled large drop 40x27mm
-Gold plated brass 3mm round beads
-Lapis lazuli oval gemstones 20x15mm
-Lapis lazuli 8mm round gemstones
Length:20" (click here for length guide)
Handmade in the USA
*Please note: due to the nature of the gemstone, there may be slight variations in the intensity of color, pattern or both between each stone
Do you know the difference between gold filled and gold plated jewelry?
-Gold filled jewelry components are composed of a solid layer of pure gold (mainly 14kt) bonded by heat and pressure to a brass metal base. The gold layer is so thick that its price varies with the gold market on a daily basis and it is stamped just like 100% gold jewelry. It provides long lasting wear that is resistant to tarnish due to the high amount of gold content and can be cared for just like any of your gold pieces. It is basically the next best thing after pure gold.
-Gold plated jewelry is mainly composed of a base metal that is dipped in a thin layer of gold. Its content is so minimal that it does not need to fluctuate with the daily market. Many times you can add additional layers to provide longer wear or extra protectants to help preserve the color longer than usual.
NOTE: all my gold plated components are coated with a clear coating that helps preserve the color longer than usual to help provide long lasting wear except my vermeil pieces.